Physician Recruiters
Merritt Hawkins & Associates

Physician Recruiters - Merritt Hawkins & Associates (MHA) is a national health care search and consulting firm specializing in the recruitment of physicians in all medical specialties, as well as select allied health professionals.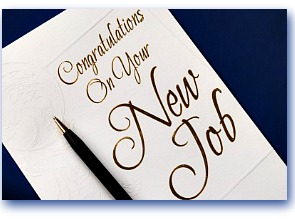 Established in 1987, Merritt Hawkins & Associates is a division of AMN Healthcare(NYSE:AHS) the nation's largest health care staffing organization and the largest nationwide provider in all four of its business lines; travel nurse staffing, locum tenens staffing, physician permanent placement services and allied healthcare professional staffing. Why Choose MHA?
20 plus years of vast, industry-leading experience.
Reputation as the established leader in permanent physician search.
Proven, innovative, consultative and satisfaction.
Ability to provide important data to the industry.
Dedication to educating Physician Recruiters on healthcare staffing issues and challenges.

If you are looking for a well-established practice with excellent starting income and outstanding long-term potential, the following Cardiology opportunity might suit you:
Region: Northeast
Starting Income: $200,000 - $225,000
Income Potential: $225,000 - $250,000
Practice Type: Group
Signing Bonus: Yes
Loan Forgiveness: No
Contract #: 156460
Community Size: 100,000 to 250,000
Salary plus full benefits and malpractice
Established practice
Six weeks vacation including CME
18 month partnership track
Four and a half day work week
1:6 weekend call

More useful resources for your Physician Career
---
Overlooked Elements of the Recruitment Process
---

Merritt Hawkins & Associates' winning recruitment formula goes beyond standard services offered by most firms. They combine healthcare staffing consultation with bottom line implementation. Working to meet 100% satisfaction in doctor recruitment and allied health staffing, their unparalleled strategy includes many factors.

Comprehensive Staffing Resources
More than eight million practice opportunity letters sent to physicians each year.
On average, more than 10,000 candidates called by their Research Department per month.
Thousands of unique visitors to their Web Site JOB SEARCH each month.
Valuable information for medical residents through their partner site, NewPhysician.com.
Hundreds of mentions each year for Merritt Hawkins & Associates in medical journals and general media outlets.
Active in medical journal advertising campaigns.
Attendance at PHYSICIAN CONVENTIONS nationwide.
An extensive team of recruitment consultants working for you.

Aggressive Implementation
Merritt Hawkins & Associates' extensive front-end consultation, unique resources and meticulous, 28-step recruitment plan set the industry standard for thoroughness and professionalism. Elements of this proven plan include:
A national candidate sourcing campaign using multiple resources.
Ability to reach target-specific, high-quality candidates.
Thorough screening of doctors and allied health professionals.
Multiple hours of pre-interview phone time with candidate and spouse.
Detailed, written profile of qualified candidates.
Preparation of a detailed candidate and spouse interview itinerary.
Pre-interview, personal recruiter consultation with candidate.
Third-party debriefing, consultation with candidate and client.
Assistance in reaching a timely decision by candidate.
Candidate credentialing.
Candidate relocation assistance.

Front-end Search Preparation

To give clients the best possible recruitment results, they perform meticulous and diligent search preparation with each client. This includes:
Conducting a comprehensive, on-site job and community profile.
Providing a detailed, written search plan.
Providing a sample candidate search contract.
Analyzing current client contracts and incentives.
Assisting with federal recruitment law compliance.
Establishing candidate parameters.
When applicable, consulting with the Search Committee and confirming roles and communication channels of the committee.

Merritt Hawkins Physician Recruiters proven program, refined over many years and tens of thousands of physician and other search assignments, has helped people establish an unrivalled reputation and one of the highest search completion ratios in the industry. - Physician Recruiters
Copyright ©2006-2022 For-Your-Dream-Career.com