The Wellness Revolution


Wellness Revolution
How to Make a Fortune in the Next Trillion Dollar Industry. Pilzer completed Lehigh University in three years and received his MBA from Wharton Business School in 15 months at age 22. He became Citibank's youngest officer at age 22 and its youngest vice president at age 25. He was appointed a professor at New York University at age 24 where he taught for 21 years and was five times voted "best teacher." He has started, and/or taken public, six companies in K-12 education and health benefits with a market capitalization of approximately $1 billion.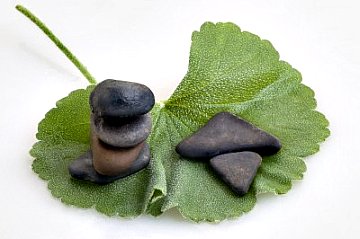 Wellness Revolutiion - Key Points 
Today, more than 10 million U.S. households have a net worth of $1 million or more. By 2016, there will be 20 million U.S. millionaire households. Each household represents approximately 2.5 people, meaning that 50 million Americans will soon live in a household with a net worth of $1 million or more.

There are many paths to success you can choose. It is my hope that you will choose a business or career in the emerging wellness industry. For as you soon see, starting or building a wellness business creates the perfect storm of opportunity to make a lot of money and to do incredible good.

We are now at the very beginning of the next trillion dollar industry - an industry that will impact almost every aspect of our lives and achieve $1 trillion in sales within 10 years, but one that is as unknown today as the automobile industry was in 1908 or the personal computer industry was in 1981.

In the next 5 years, an additional $500 billion of the U.S. economy will be devoted to the still relatively unknown already-$500 billion wellness business - defined in the dictionary as "the quality or state of being in good health especially as an actively sought goal[emphasis added]."

In the United States, from 2004 to 2007, enormous changes occurred in health insurance that now allow employees and individuals to invest in their own wellness, and to keep what they don't spend on sickness today for their future wellness (or retirement)tomorrow.
Wellness Revolution - Table of Content
Preface: The Revolution Continues
Introduction: Why Wellness Is The Next Big Thing
Why We Need a Revolution
The Baby Boom Generation: Understanding and Controlling the Demand for Wellness
What You Need to Know about Food and Diet
Making Your Fortune in Food
Making Your Fortune in Medicine
What You Must Know about Health Insurance
The New Health Insurance Solution: Helping Your Customers Finance Their Wellness
Making Your Fortune Distributing Wellness
Direct Selling - How to Get Started
Staking Your Claim: The Next Millionaires
Unlimited Wellness
   Make The Fortune Yours
From This Wellness industry
13 Million People Sold More Than $28 Billion Worth of Products Through Direct Sales Opportunities.
Paul Zane Pilzer - the author of The Wellness Revolution: How to Make a Fortune in the Next Trillion Dollar Industry You will know how to tap into the next trillion-dollar Wellness Industry. Already a $200 billion business, Pilzer predicts that sales of vitamins and other health-related items will grow to over $1 trillion annually within ten years. In The Wellness Revolution, he shows entrepreneurs and investors how to make their fortunes in this burgeoning industry. 
About The Author
Paul Zane Pilzer
is an economist, social entrepreneur, professor, public servant, and the New York Times bestselling author of 11 books and dozens of scholarly publications. Paul Zane Pilzer is a world-renowned economist, a multimillionaire software entrepreneur, a lay rabbi, a college professor, and the
New York Times
bestselling author of
God Wants You to Be Rich
and
Unlimited Wealth.
After earning his MBA from Wharton at age 22, Pilzer made his first $10 million before the age of 30 and was an appointed economic advisor during two presidential administrations, as well as a commentator on NPR and CNN. For more information, or to contact the author, please visit
http://www.paulzanepilzer.com
---
Wellness Revolution

Back to top of Wellness Revolution
Back From Wellness Revolution to Book Reviews of For Your Dream Career
Copyright ©2006-2023 For-Your-Dream-Career.com