Transportation Security Officer
Your TSA Career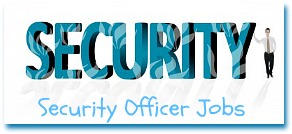 Transportation Security Officer
David P. Pekoske The Administrator of the Transportation Security Administration is responsible for a workforce of approximately 60,000 employees charged with protecting U.S. transportation systems and the traveling public. The Administrator assesses intelligence and threats related to transportation security. Under the direction of the Secretary of the Department of Homeland Security, the Administrator exercises authority, direction and control over the Transportation Security Administration. Ability to learn the theories, dynamics, and factors underlying the aviation screening process to enable authoritative and independent handling of screening functions ...
Transportation Security Officer   
          What Do They Do   
TSOs are responsible for providing security and protection of travelers across all transportation sectors in a courteous and professional manner. Their duties may also extend to securing high-profile events, important figures and/or anything that includes or impacts our transportation systems. Implements security-screening procedures that are central to Transportation Security Administration (TSA) objectives and that will serve to protect the traveling public by preventing any deadly or dangerous objects from being transported onto an aircraft. Assists in conducting screening of passengers, baggage and cargo. May be required to conduct screening at any airport that provides commercial services to the public. Assists in monitoring the flow of passengers through the screening checkpoint to facilitate the orderly and efficient processing of passengers. Maintains close communication with supervisors regarding any issues that might reveal a weakness or vulnerable area of security screening that is discovered in the course of screening duties. Participates in information briefings concerning security-sensitive or classified information.TSO Duties
Key Skills on This Position
Ability to learn the theories, dynamics, and factors underlying the aviation screening process to enable authoritative and independent handling of screening functions
Ability to learn to operate basic security equipment such as X-ray machines and hand wands at screening checkpoints
Ability to work with persons of diverse backgrounds
Ability to communicate non-technical information effectively to others
Transportation Security Officer
                 Training
TSOs are eventually required to complete an immersive training program at the TSA Academy. Located in the Federal Law Enforcement Training Center (FLETC) in Glynco, GA, the program is a total of 80 compensable hours. TSA covers all travel expenses and lodging, as students must reside on-center or in FLETC-provided housing for the entirety of the program. While the TSA Academy provides the foundation for success, employees continue to receive training throughout their TSA career.
                      Transportation Security Officer Job Openings
Security Career Paths
Security roles fall into four main categories: Screening, Training, Inspection and Security Specializations. Most employees start as TSOs to continue on to more advanced positions, but it depends on their experience and the role they're pursuing. To learn more about how to grow within Security, see below for career path options. https://jobs.tsa.gov/security

TSA Law Enforcement The Law Enforcement/Federal Air Marshal Service (LE/FAMS) is an innovative, risk- and intelligence-based federal law enforcement organization that proactively mitigates threats involving our nation's transportation system and provides uniquely skilled, multifaceted resources for national security priorities. Federal Air Marshals are deployed to assess, address and mitigate varying potential risks and threats to transportation and travelers.

Mission Support As the administrative branch of TSA, Mission Support keeps TSA's internal operations running efficiently. Professional opportunities are available across multiple fields, such as intelligence, communications, engineering and more.  

Executive Officer TSA has more Executive opportunities than most government agencies, with roles such as Executive Assistant Administrator, Deputy Executive Assistant Administrator, Assistant Administrator, Chief Counsel and more.
                                       Airlines Industry and Careers
                                                  at Logan Airport
Copyright ©2006-2023 For-Your-Dream-Career.com