Resume Writing Tips 3
For Your Dream Career
---
Resume Writing Tips 3 | Resume Writing Tips-1 | Resume Writing Tips-2
Resume Writing Tips 3 - Whether you call yourself an independent contractor, consultant or entrepreneur, you may wonder if you need a resume to promote your services. As a free agent, there are different pieces you could use to market yourself, so before you get started, determine what you want your piece to accomplish. Here's a look at the most popular options. Tips for Creating a Great Resume
Resume Writing Tips 3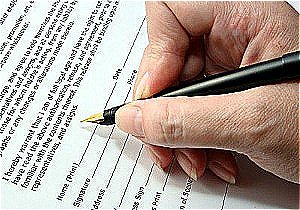 Traditional Resume
A traditional resume provides an account of your employment history, key qualifications, education or training, and other important credentials. The most common formats are reverse chronological, functional and combination.
A variation on the traditional resume format is the business resume, which details your company's achievements, rather than your personal career progression. A business resume is normally presented on company letterhead and might include a client list, significant projects, the owner's qualifications, services offered, target market and professional activities. Another format is a narrative bio, which is a resume in narrative format that emphasizes your career achievements and professional background. Contractors can use this format to market themselves on a Web site, give to clients to promote their services or even secure funding for a business venture.
Who Needs It? Free agents transitioning to employee status or looking for a long-term consulting assignment should create a traditional resume. A free agent seeking capital funding will require a traditional resume -- usually a narrative bio -- to include with the business plan. Other free agents would benefit from having an updated traditional resume on hand in case a potential client or employer requests it.

Portfolio
A portfolio lets you dazzle a potential client with your capabilities and achievements by providing examples of your work. A portfolio may exist in hard copy or digital (Web/CD-ROM) format. If you are setting up a portfolio, get a copy of Guide to Portfolios: Creating and Using Portfolios for Academic, Career, and Personal Success. A portfolio's contents depend on your industry but may include examples of your work, references, testimonials, a publication list, media clips, awards and other evidence of your professional accomplishments. If you're in a creative field, consider setting up an online portfolio of your work.
Who Needs It? Free agents searching for a powerful way to demonstrate skills, capabilities, past results and potential value.

Corporate Marketing Collateral
As an independent businessperson, you may not need a resume at all, but corporate marketing materials instead, such as brochures, business cards, letterhead, Web sites and demos. If you run a company, invest in quality corporate marketing materials. If you are not confident in your desktop publishing abilities, hire a design firm that understands your business goals and target market. Resume Writing Tips 3
Who Needs It? An independent businessperson looking to level the playing field against larger firms.

Resume Business Card
A resume business card is a standard or tent/fold-over business card that includes a brief description of your products, services or qualifications.
Who Needs It? Free agents who network frequently and want to present a brief overview of the value they offer on a business card.

Best Practices for Contractor Resumes
Once you decide on the best format(s) for your needs, follow these guidelines:
Refrain from using information that would violate contract confidentiality or reveal proprietary client information.
Present the experiences most relevant to your goal.
Remember that even a traditional resume should be a persuasive marketing document, not an autobiography.
If you are pursuing a specific opportunity, find out which resume style or marketing piece is preferred by the organization.
Focus on achievements and skills that demonstrate what you offer potential customers.
---
Resume Writing Tips 3
Back to top of Resume Writing Tips 3
Back to For Your Dream Career Home
Copyright ©2006-2023 For-Your-Dream-Career.com