Audiology Jobs for Audiolologist


Audiology Jobs
Audiologists held about 13,700 jobs in 2020. Employment of audiologists is projected to grow 16 percent from 2020 to 2030, much faster than the average for all occupations.
Audiology Jobs Overview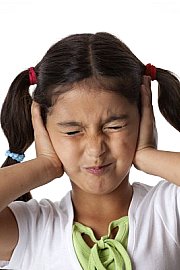 Audiologists work with people who have hearing, balance, and related ear problems. They examine individuals of all ages and identify those with the symptoms of hearing loss and other auditory, balance, and related sensory and neural problems. They then assess the nature and extent of the problems and help the individuals manage them. Using audiometers, computers, and other testing devices, they measure the loudness at which a person begins to hear sounds, the ability to distinguish between sounds, and the impact of hearing loss on an individual's daily life. In addition, audiologists use computer equipment to evaluate and diagnose balance disorders. Audiologists interpret these results and may coordinate them with medical, educational, and psychological information to make a diagnosis and determine a course of treatment.

Audiologists provide a variety of services,including assessment and rehabilitation of individuals with auditory and balance disorders,prevention of hearing loss,and research of normal and disordered auditory and balance function. Service is provided by a certified and licensed audiologist.Audiology Jobs

Employment

Audiologists held about 13,700 jobs in 2020. About 64 percent of all jobs were in healthcare facilities—offices of physicians or other health practitioners, including audiologists; hospitals; and outpatient care centers. About 14 percent of jobs were in educational services. Other jobs for audiologists were in health and personal care stores and in State and local governments.

Audiology Jobs Responsibilities
Audiologists administer and interpret behavioral,electro-acoustic and electro-physiologic measures of the auditory system. Assessment of the vestibular system includes administration and interpretation of clinical and electro-physiologic tests of balance. The audiologist performs cursory otoscopic examinations.Audiology Jobs

the audiologist determines the appropriateness of amplification systems(conventional and implantable) and assistive listening devices,evaluates their benefit and provides counseling and education regarding their use. The audiology staff is also involved as a member of the rehabilitation team for balance disorders,performing objective tests for the presence of the disorder.

Education
To become an audiologist, you must have a graduate degree(master's or doctorate) and a Certificate of Clinical Competence in Audiology(CCC-A)awarded by the American Speech-Language-Hearing Association. Most states require audiologists to be licensed.

Work Sites and Opportunities
Audiologists provide services and work in many different types of facilities:
Public and private schools
Hospitals
Rehabilitation centers
Residential health facilities
Community clinics
Colleges and universities
Private practice offices
Health departments
State and federal government agencies
Industry with hearing conservation programs
Long-term care facilities
Community hearing and speech centers
Physicians offices
Research laboratories

Starting Salary

Typical starting pay for audiologists in the Boston and suburban areas ranges from $37,000 to $42,000 annually.

To know more detail about this Audiology Jobs position, please click link here at www.lahey.org

---
                               Audiology Jobs and Careers Resources
AudiologyOnline
Each month more than 20,000 hearing healthcare professionals visit Audiology Online, the world's leading independent website devoted exclusively to news and information for hearing healthcare professionals. All job listings are posted on AudiologyOnline.com for a period of 30 days and are included in our Jobs e-newsletter which is sent directly to over 25,000 hearing healthcare professionals each month.
The American Academy of Audiology
The American Academy of Audiology is the world's largest professional organization of, by, and for audiologists. The active membership of more than 11,000 is dedicated to providing quality hearing care services through professional development, education, research, and increased public awareness of hearing and balance disorders.
TopUSAJobs
This unique database of jobs empowers candidates to search for top career opportunities in the United States and apply for positions directly through job sites.
The American Speech-Language-Hearing Association
The American Speech-Language-Hearing Association is the professional, scientific, and credentialing association for 145,000 members and affiliates who are speech-language pathologists, audiologists, and speech, language, and hearing scientists in the United States and internationally.
Audiology Jobs - A Career in Hearing Care Field
Back To Top
Back from Audiology Jobs to Wellness Industry
Back from Audiology Jobs to For Your Dream Career Home Page
Copyright ©2006-2023 For-Your-Dream-Career.com