Dietetic Technician
Your Nutrition Jobs in Health Care Industry


Dietetic Technician who are interested in becoming registered Dietetic Technicians should expect to study a wide variety of topics that focus on food and nutrition. This positions are involved in planning, implementing and monitoring nutritional programs and services in facilities such as hospitals, nursing homes and schools.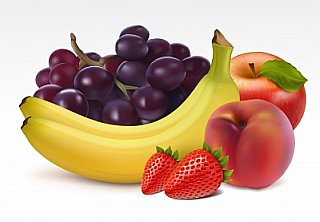 Overview
Physical and biological sciences, behavioral and social sciences, and communication studies will all be major parts of their training. As in many other positions in the health care field, the dietetic technician is required to combine academic work with supervised fieldwork.

Responsibilities
You will have a wide variety of tasks and responsibilities. You will assist in educating patients, families and members of the health care team about the essential role that food and nutrition play in treatment strategies. You will also recommend and write menus for hospitalized patients, and you will use computer technology to develop cost-effective, high-quality systems for nutritional care. Those technicians who would like to broaden their expertise in the field might also participate in promoting proper nutrition to the general public.Dietetic Technician
Education
Dietetic technicians must know fundamentals of human nutrition in health and disease, the nutritional composition of food, and the basic concepts of food science. They must also understand the influence that socioeconomic,cultural and psychological factors can have on food preferences and nutrition. In addition, dietetic technician must have a good understanding of the laws, regulations and standards that affect their work as well as an understanding of the fundamentals of the merchandising of food and nutrition services.

Depending on the college or university program the student chooses,course requirements may include chemistry,anatomy and physiology. Usually, a two-or four-year degree in nutrition or a related field is required.

Job Opportunities
The career may lead you into food service systems management, where you will be a member of a team working under the supervision of a dietitian. Your responsibilities may include supervising support staff, monitoring cost control procedures,and implementing quality assurance procedures. You may work under the supervision of a dietitian providing nutrition care services to individuals or groups. In this role, you will screen patients to obtain information on nutritional habits and develop nutrition care plans.

You may work in a hospital, a public program, a long-term care facility, a school lunch program, a nutrition program for the elderly, or a food service systems management firm. Wherever you work, you will provide an important service to people. Dietetic Technician

Starting Salary
Typical starting pay for Dietetic Technicians in the Boston and suburban areas ranges from $22,000 to $27,000 annually.
Source information above is from: www.lahey.org
                        Dietetic Technician Jobs and Careers Resources
Copyright ©2006-2023 For-Your-Dream-Career.com