Electricians Careers
For Electronic Technician


Electricians Careers
A great demand for Electricians Careers as a large number of electricians retire.The openings especially for those with the widest range of skills, including voice, data, and video wiring. As the population grows, electricians will be needed to wire new homes, restaurants, schools, and other structures that will be built to accommodate the growing population. Overall employment of electrical and electronics engineers is projected to grow 7 percent from 2020 to 2030, about as fast as the average for all occupations. About 22,700 openings for electrical and electronics engineers are projected each year, on average, over the decade. Many of those openings are expected to result from the need to replace workers who transfer to different occupations or exit the labor force, such as to retire.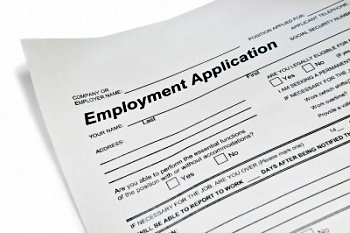 EMPLOYMENT
Electricians held about 650,580 jobs in May 2021. About 65 percent of wage and salary workers were employed by electrical contracting firms, and the remainder worked as electricians in a variety of other industries. In addition, about 9 percent of electricians were self-employed.

JOB OUTLOOK
New technologies also are expected to continue to spur demand for these workers. Robots and other automated manufacturing systems in factories will require the installation and maintenance of more complex wiring systems. In addition, efforts to boost conservation of energy in public buildings and in new construction will boost demand for electricians because electricians are key to installing some of the latest energy savers, such as solar panels and motion sensors for turning on lights.

Employment of electricians, like that of many other construction workers, is sensitive to the fluctuations of the economy. On the one hand, workers in these trades may experience periods of unemployment when the overall level of construction falls. On the other hand, shortages of these workers may occur in some areas during peak periods of building activity.

WHAT ELECTRICIANS DO
Electricians often cap wires before installing an outlet. Electricians install, maintain, and repair electrical power, communications, lighting, and control systems in homes, businesses, and factories.
Read blueprints or technical diagrams Install and maintain wiring, control, and lighting systems. Inspect electrical components, such as transformers and circuit breakers Identify electrical problems using a variety of testing devices. Repair or replace wiring, equipment, or fixtures using handtools and power tools. Follow state and local building regulations based on the National Electrical Code Direct and train workers to install, maintain, or repair electrical wiring or equipment.

ANNUAL WAGE
The median annual wage for electricians was $60,040 in May 2021. The median wage is the wage at which half the workers in an occupation earned more than that amount and half earned less. The lowest 10 percent earned less than $37,020, and the highest 10 percent earned more than $99,800.
                               Electricians Careers Related Links
---
Source Information:
Occupational Outlook Handbook, May 2021 Edition at www.bls.gov
Back from Electrician Jobs to For Your Dream Career Index Page
Back to For Your Dream Career Page
Copyright ©2006-2023 For-Your-Dream-Career.com