Beware Of Work At Home Stings


Beware Of Work At Home Stings Federal officials raised alarms about such scams spiking during the pandemic as millions of people who lost jobs searched for new employment. The Federal Trade Commission (FTC) received more than 104,000 consumer complaints about sham job and business opportunities in 2021, nearly three times the number reported in pre-COVID 2019. The median loss in those cases was $1,991, among the highest for fraud categories tracked by the FTC. The Better Business Bureau (BBB) says employment frauds pose the second-highest scam risk for veterans and military families. 
According to AARP.ORG
Beware Of Work At Home Stings
    Stuff Envelopes! Get Paid!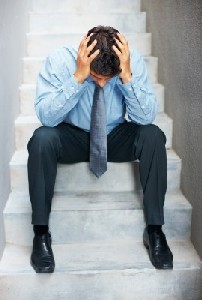 Beware Of Work-At-Home Stings THE FEDERAL TRADE COMMISSION has gone after some 500 work-at-home schemes in recent years. Still, the recession and joblessness are mighty incentives for people to try programs that promise easy money. Our reporter sampled a few such offers. The result: He won't be giving up his day job. Beware Of Work At Home Stings
The setup. "Get paid $5 per envelope, up to $1,276.57+ weekly ... stuffing envelopes and mailing mailing company circulars," said an EASYHomeJOB online ad, which also said you could earn as much as $350,000 a year.
The hook. We signed up for a free trial membership but then had to pay $67 for the EASYHomeJOB System, sold by IVI Global Enterprise of Buffalo, N.Y. The company, like the others mentioned here, had a Better Business Bureau rating of F.
The sting. The payment bought us access to a Web site with a guide to selling get-rich-quick information. Here's how it works: You place classified ads-"EARN $1,500+ Weekly"-online or in print to get customers to send you $5, for which you'll mail them reports such as "How to get big dollars in your mailbox every day!" and circulars for products like the EASYHomeJOB System. We tried to contact the company by phone and e-mail but got no response.
'Assemble Products At Home'
The setup. "Stop sending money to 'stuffing envelopes' scams ... make money by assembling products in the comfort of your own home," said Wes-state Mortgage, of Eugene, Ore. We spent $26 for its Home Employment Directory, which lists companies seeking home assemblers.

The hook. We chose one listed company at random, Gone Fish'n Tackle, of Austin, Texas, and went into the business of tying fishing flies. "If you make 3,000 flies, you will be paid $1,500 ... make 20 to 40 flies per hour," the listing said.

The sting. We paid $50 to Gone Fish'n for a starter kit that enabled us to make 24 flies. The company would pay us $12 for those, if they passed inspection, leaving us $38 in the hole. To continue, we'd have to keep buying materials: $40 for the makings of 144 flies. We'd have to spend $890 on materials, including the initial outlay, to produce 3,048 flies, for which we'd paid $1,524. That nets $634 for about 190 hours of labor, or slightly less than $3.35 per hour, about half the federal minimum wage. Beware Of Work At Home Stings

Heather Smith, president of Gone Fish'n, says the company sells 1,500 starter kits per year, but only 20 regulars have actually made a business of selling flies back to the company. "Selling of the kits is where we make our money," she says, adding that dissatisfied customers can get a full refund within 45 days of purchase.
'Start an Internet Business'

The setup. "Learn how to make $107,389 in six months, just filling out forms and doing searches on Google and Yahoo," said an ad for the Google Money Tree Kit. The fine print disclosed that it's not affiliated with Google. A ticking "Order now!" clock added urgency; the price of the "free" CD Kit would shoot up to $197 in just 15 minutes.

The hook. You must give your credit card number to pay $3.88 shipping for the CD. By so doing, you consent to let Google Money Tree charge your account $72.21 a month for access to its Web site if you don't cancel within seven days.

The sting. The Web site and compact disc give disorganized information on selling on the Internet. The BBB has 478 complaints on file against the company related to unauthorized credit-card charges; it failed to respond to 460. Calls to the company for comment took us to a call center in an undisclosed location. Managers promised to pass on our request to the company. Beware Of Work At Home Stings
Real vs. Bogus Homework

The BBB issued a warning in April 2022 about a new twist on this con, with supposed job recruiters offering targets an interview if they download a messaging app such as Telegram. After answering a few questions on the app, you get an offer, a contract, and a request for your personal data and banking information. More involved cons promise to set you up in an online business — again, for a price, which can rapidly escalate into the thousands of dollars as one paid "training program" leads to another. One such operation, a Malaysian company called My Online Business Education, agreed in February 2020 to pay more than $17 million to settle claims that it defrauded thousands of would-be entrepreneurs with costly business-coaching programs before being busted by the FTC. Work From Home Scams & Fraud Beware Of Work At Home Stings

Yes, you can work at home, but don't expect to get rich quick. Some 4.2 million Americans use their home as a base for occupations ranging from landscaping and housecleaning services to tax preparation, engineering consulting, and farming, according to the National Association for the Self-Employed. If you want to avoid a scam, the Federal Trade Commission and NASE advise:

Don't pay for materials. Legitimate home product-assembly business are local and never ask you to buy the materials.

Be wary of network building. Stay away from multilevel marketing schemes that make earnings contingent on your ability to sign up an ever-growing pyramid of "distributors" who are supposed to do the same and pass sales commissions up the line.

Be a skeptic. Don't depend on promises of 100 percent satisfaction and money-back guarantees. They might be worthless. Where to Find Work from Home Leads / Fake vs. Legitimate Work from Home Companies Beware Of Work At Home Stings
                                   Legitimate Home Based Business
                                           Ideas and Opportunities
---
Source: Beware Of Work At Home Stings is from www.consumerreports.org
Back to Top of the Page
Back From Beware Of Work-At-Home Stings to Career Articles
Back to for your-dream career home page
Beware Of Work-At-Home Stings
Copyright ©2006-2023 For-Your-Dream-Career.com